3 Steps to Taming Potholes
The temperature varies greatly as spring approaches. Night lows in the teens give way to 40 - 50 degrees during the day. These are the conditions that wreak havoc with pavement, causing an epidemic of potholes. Like alligators waiting to snap, they lay quietly, ready to inflict their worst without notice.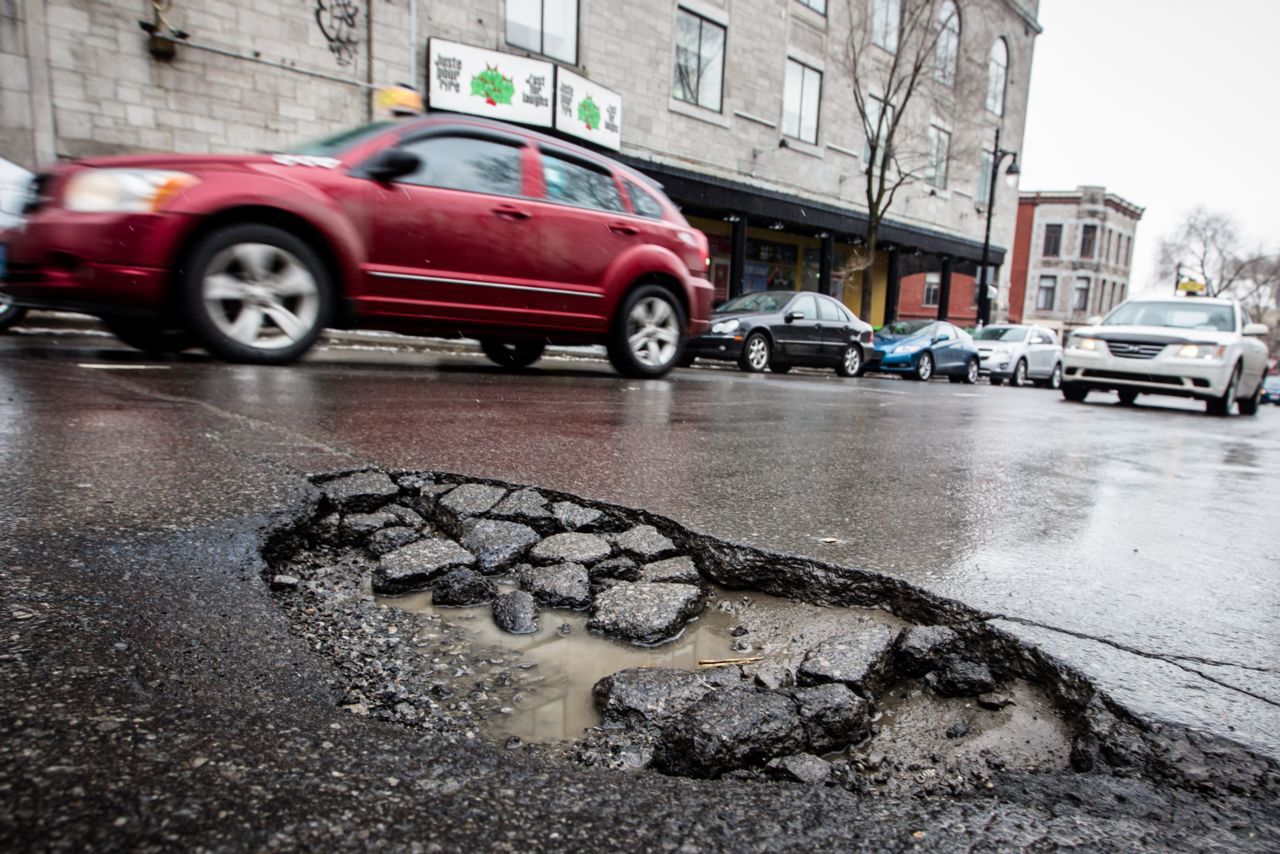 The jolt you feel when you hit one is unpleasant, but more importantly the damage that can occur to your vehicle may be dangerous. Tire and wheel damage along with front-end components such as tie rods, stabilizer bars and ball joints contribute to your ability to steer properly, and can also affect your ability to stop. Follow these simple steps from MDOT to help in pothole taming.
Step 1. Before
| | |
| --- | --- |
| | Make sure your tires are properly inflated. Over- or under-inflated tires fare worse when they tangle with a pothole. Tires showing excessive wear or bulges in the sidewalls won't hold up as well to potholes, either. |
| | Have your vehicle's suspension and steering components checked out by a qualified mechanic. Steering that is in good condition and responsive can help you avoid hitting potholes. Remember that shocks, struts and springs in good shape help cushion the blow. |
| | Potholes aren't always obvious in the daylight; they're even harder to spot in the dark. Make sure your headlights are working and your windshield is clear. |
| | Be extra cautious around puddles - they could be potholes filled with water. Since water is a critical component to forming potholes, that puddle may be at work creating one as you drive through it. |
| | Be vigilant – extra vigilant. Stating the obvious here: it's best to avoid hitting potholes whenever possible. That's easier to do if you're driving cautiously, and not tailgating, so you have more time to see and react to any potholes you're approaching. |
Step 2. During
There are often two schools of thought on driving through potholes: speeding up to "jump" over them and jamming the brakes hard to hit them as slowly as possible. Both might work occasionally but the best way is somewhere in between.

If you see a pothole ahead and can't safely steer to avoid it, it's best to slow down, then release the brakes before you hit the pothole. This helps to reduce the speed at impact as well as give your suspension the full range of travel to absorb the impact. If you can't avoid the pothole, straighten your wheel to hit it squarely and roll through. Hitting a pothole at an angle can transfer the energy of impact in ways more likely to damage your vehicle.

Keep a firm grip on your steering wheel as potholes can cause your vehicle to change direction suddenly. Don't swerve into an occupied lane. No one wants pothole damage to escalate to a collision causing further damage or injury.
Step 3. After
| | |
| --- | --- |
| | If you do hit a pothole, don't panic, but pay attention to how the vehicle operates afterward. If the steering wheel is off center, or if the car pulls to one side of the other, you may need an alignment or other repair. |
| | Is your vehicle now "bottoming out" or bouncing? That could be damaged suspension. You probably should get your vehicle checked out and repaired, if necessary. A properly maintained vehicle can help you avoid all sorts of road hazards. |
| | Potholes can also damage tires and rims. Look for bulges in the tire sidewall, a sure sign of tire damage and the need to replace a tire. A bent or dented rim can cause flat tires, loss of steering ability, or vibrations. This used to necessitate replacement of an aluminum wheel; however, we now can successfully repair aluminum rims at a much more reasonable cost. |